Where Is the Rectus femoris?
This muscle begins at the front middle part of the Pelvis and runs down the middle of the leg over the front on the knee joint down into the Tibia (lower leg bone).

---
What are the symptoms of a Rectus femoris tear or strain?
The Rectus femoris is most commonly injured at the tendon in front of the hip or in the muscle belly the thick part shown below.


It is also commonly injured at the tendon that attaches to the patella.

Pain occurs in the front of the hip or top of the thigh in the middle.

Weakness will be present when lifting the leg forward and up or straightening the leg when the knee is bent.

---
What is The Function of the Rectus femoris?
The primary action is extension of the leg at the knee.
This muscle is used to flex the thigh.

---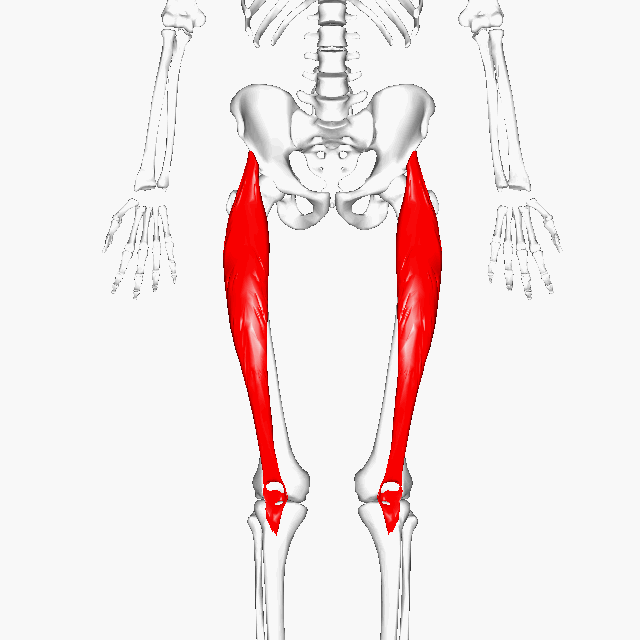 Origin and Insertion of Rectus femoris
Origin:
Anterior inferior iliac spine
The upper part of the acetabulum at the ilium



Insertion:
Inserts into the patellar tendon which crosses over the kneecap (Patella)

Fact:
The Rectus femoris crosses two joints both the hip and the knee.