Where Is The Teres major?
The teres major, a rectangular-shaped muscle, originates from the lower outer border of the scapula and inserting at the medial lip of the intertubercular groove which is a groove at the top of the arm bone.

---
Teres major tear symptoms
The Teres major muscle is often injured with the latissimus dorsi tendon near their insertion.


The shoulder blade may sink when a complete tear is present.



Loss of internal rotation strength.



Swelling the lower scapular or under the arm at the armpit.



Tear of the teres major is an uncommon injury but can be caused by sudden pulling of the arms. (An example would be in water-skiing where the arms are held at an angle forward and all of a sudden pulled when the boat starts.

---
What is the function
Internally rotate, extend, and adduct the arm. Similar actions as the Latissimus dorsi
Adducts the arm so when the arm is lifted away from the body it draws it back. Medially rotates the arm. Helps in arm extension.

---
Where is the Origin and Insertion of the Teres major?


Origin:
Dorsal surface of the inferior angle of the scapula.


Insertion:
Crest of the lesser tubercle of the humerus.


---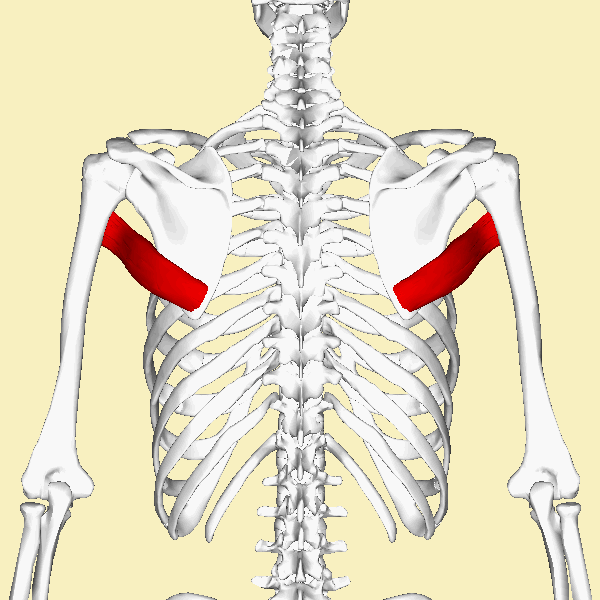 ---
Muscle Relationship
Teres major and Latissimus dorsi work together.
---
Stretches for the Teres major
---
Strengthen the Teres major
---