Despite popular belief that Yoga came from India you may be suprised to find out that the best yoga practitioners were Tibetan.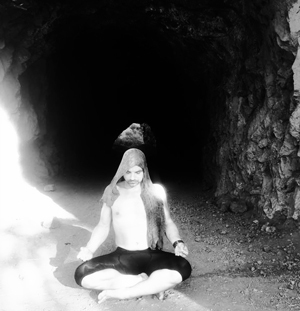 In 1919, the Viceroy in Simla, Lord Irwin (who Krishnamacharya was teaching at the time) made arranged for Krishnamacharya's travel to Tibet in search of a famous yoga practitioner called Yogeshwara Ramamohana Brahmachari who was rumored to live in the mountains beyond Nepal.
It took about 75 days of walking, Krishnamacharya arrived at Sri Brahmachari's school, a remote cave at the foot of Mount Kailash where Yogeshwara Ramamohana Brahmachari taught.