The sacroiliac joints occur where the sacrum is joined with the ilium, or top portion of the pelvis on both sides of the back. These joints bear the weight of the twists and turns of the trunk of the body.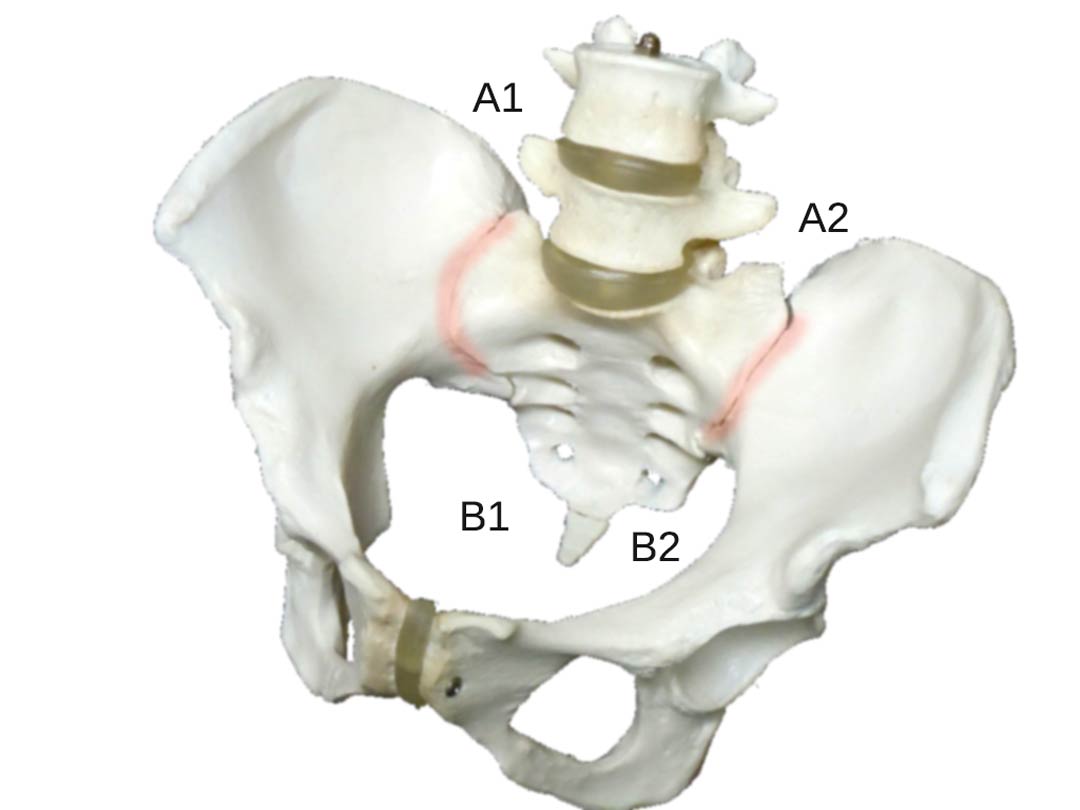 The sacroiliac  joint can create pain when it does not sit in its housing correctly. This problem occurs in a higher rate in women than men, this is due to the increased flexibility in this area. The joint fuses in men at about 35 years old and about 50 years old for women. A few factors may vary the time of this fusion.
DOWNWARD DOG FOR MEASURING THE SACRUM

Downward Dog reveals the Sacrum while the leg strings are pulling. The upper, mid and lower Sacrum can be pressed on to reveal position and balance. The feet can be adjusted for different leg lengths to compensate for irregularities.
CHILD POSE ALSO USED FOR MEASURING THE SACRUM


Child pose will reveal the upper portion of the Sacrum. This can be measure for space in the lower lumbar and muscular balance in the quadratus lumborum.
SPINAL TWISTS ARE USED TO TARGET TIGHT MUSCLES WITH PRESSURE


Latissimus dorsi  - (Adduction, extension and medial rotation of the arm.  Retraction and depression of shoulder) Gluteus maximus – (External Rotation) (Leg Extension)
Gluteus medius – (Hip abductor) (Internal rotation) Gluteus minimus – (Internal rotation) (Hip abductor)
MEASURING THE SACRUM WITH FORWARD BENDING AND BACK BENDING


The forward bend (Spinal Flexion) and Back Bend (Spinal Extension) are both used to measure Sacrum position.
Directions And Areas Of Pain