Quizzes include over 100 questions and 4 hours of video to help guide you in learning deeper aspects of yoga.

Courses included one on one time with Mark Giubarelli to answer questions and help take your yoga to the next level.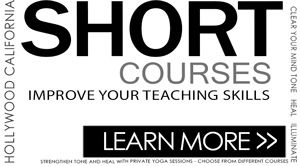 After you take the test scroll down to see the answers and your score.
---

It's hard to count the actual muscles in the body because variations in muscle anatomy are discovered almost routinely. Some muscle tissue really can't be separated into countable muscles.


Good yoga teachers need to know all the major muscles stated below and what they do. In the Online Yoga Anatomy Course you will become familiar with all of these major muscles and know when you are using them or when they are being stretched.
---

Muscles That Act On The Abdomen
External oblique
Internal oblique

Transversus abdominus
Rectus abdominis

---

Leg Muscles
Anterior
Iliacus
Psoas major
Tensor fasciae latae
Sartorius
Rectus femoris
Pectineus
Adductor longus
Adductor brevis
Adductor magnus
Gracilis
Sartorius
Gracilis
Rectus femoris
Vastus lateralis
Vastus medialis
Vastus intermedius

Posterior
Gluteus maximus
Gluteus medius
Gluteus minimus
Piriformis
Quadratus femoris
Obturator externus
Obturator internus
Superior gemellus
Inferior gemellus
Biceps femoris – long head
Semimembranosus
Semitendinosus
Biceps femoris – long head
Biceps femoris – short head
Gastrocnemius
Plantaris


---

Muscles That Act On Shoulder – Anterior
Serratus Anterior Pectoralis Minor
---
Muscle That Act On Shoulder – Posterior
Levator Scapulae
Trapezius
Rhomboid Major
Rhomboid Minor

Muscle That Act On The Arm
Deltoid (anterior & middle heads)
Deltoid (posterior head)
Pectoralis major
Biceps brachii
Coracobrachialis
Subscapularis
Teres major
Latissimus dorsi
Supraspinatus
Infraspinatus
Teres minor
Triceps brachii: long head

---

Muscles That Act On The Neck and Head
Splenius capiitis
Splenius cervicis
Semispinalis capiitis
Semispinalis cervicis
Semispinalis thoracis
Rectus capitis posterior major
Rectus capitis posterior minor
Obliquus capitis superior
Obliquus capitis inferior

Multifidus
Rotators
Quadratus lumborum
---
Anterior Muscles
Sternocleidomastoid
Scalenes