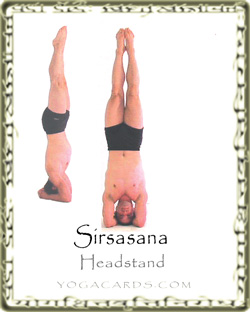 ---
YOGA POSE BENEFITS
This pose is very good for the brain as blood soaks into areas that may not be receiving the vital nutrients and oxygen it brings.
The Headstand pose helps with posture awareness when standing.
---
YOGA ANATOMY
MUSCLES STRETCHED
MUSCLES STRENGTHENED
---
CAUTION
It may not be advisable to perform the Headstand if the neck muscles are imbalanced.
Degenerative discs or injured discs may be vulnerable in the Headstand.