Have you experience headaches after receiving a massage around the neck and head areas?
Post-massage headaches are infrequent as massage loosens muscles that are usually constricting oxygen and blood flow. Deep manipulation will align the bones and space them out. Occasionally tissue can get inflamed in the upper neck causing a tension headache.
Popular Saying In Massage -
HEADACHE IS CAUSED BY TOXINS BEING RELEASED
A statement, seemingly pervasive throughout massage education and books is,
Toxins accumulate in the body and that these toxins can be flushed out by massage.
Is this the cause of Headache?
There is little evidence to this and it seems this is more of a myth according to many in the medical field. This is not to dispute that there are very real toxins that accumulate in the body such as persistent organic pollutants (POPs) in fatty tissues and heavy metals in skeletal tissues. However these toxins are too strongly bound chemically to their target tissues to become released by massage according to modern medicine. Perhaps certain types of identified toxins cannot be released by deep tissue but stimulating blood flow always aids in the removal of the by-products of energy use.
It is clear that massage after intense workout helps clear lactic acid and reduces muscle soreness.
Water is very important before and after deep tissue adjustments as water is one of the number one ways we can help our body reduce toxins.
Main Causes a headache after massage?
1. If you become dehydrated.
2. If your blood sugar drops while you are receiving a massage.
3. If you have poor breathing during the massage.
4. The outer layer of the meninges which surrounds our spinal cord and brain become aggravated.
Does putting too much pressure on muscles or tissue cause headaches?
YES IN SOME CASES
The muscles that need to be released to prevent tension headaches can also aggravate them because they are so close to sensitive tissue in the brain (See image illustration below).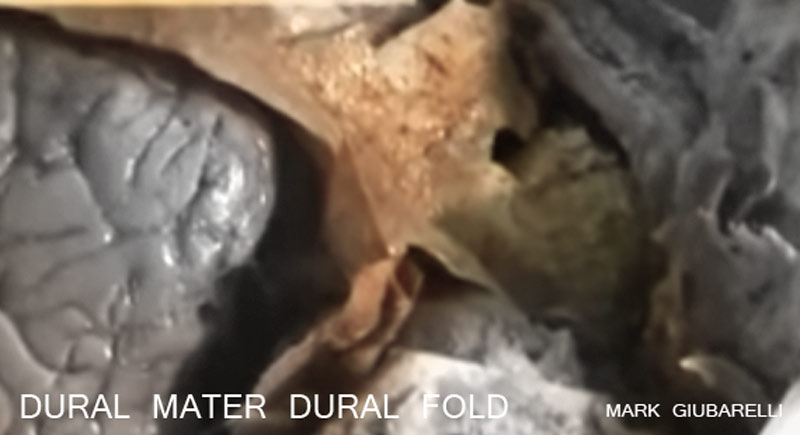 The rectus capitis posterior minor has been noted to have a fascial bridge into our dura mater (the outer layer of the meninges which surrounds our spinal cord and brain) This means it's attached to highly sensitive tissue.  A potential role that rectus capitis posterior minor plays is to try and regulate dural folding, or movement of dura towards the spinal cord – which occurs during head extension.  It has been inferred that individuals may experience headaches and pain when the rectus capitis posterior minor muscle acts inappropriately on dura.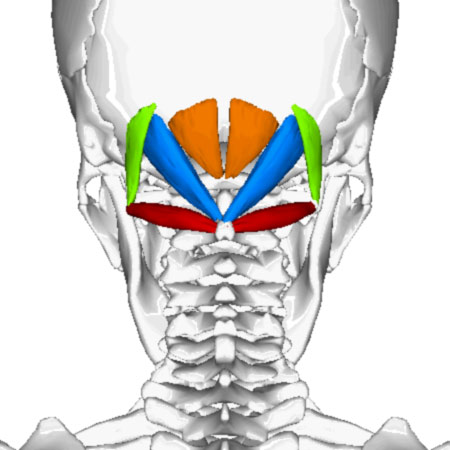 Some of these muscles are the suboccipital muscle group of four muscles are the rectus capitis posterior minor, rectus capitis posterior major, obliquus capitis superior, and obliquus capitis inferior.
SHOULD YOU STILL GET WORK EVEN IF YOU ARE PRONE TO HEADACHES OR HAVE BEEN AGGRAVATED BY ONE?
ABSOLUTELY!
It's important to note that you could have a master manipulator go through your neck and align the bones while loosening muscles. Your neck can be better than ever the next day but you have a headache because some of the upper tissue got inflamed.
DON'T LET A HEADACHE STOP YOU FROM GETTING DEEP TISSUE?
YOU MAY ONLY BE AGGRAVATED ONCE! 
DEEP TISSUE REMOVES TENSION THAT HAS BUILT UP AND ALSO RESTORES OXYGEN AND BLOOD FLOW TO AREAS.
Bodywork with Yoga adjustments a path to alternative healing.